We'll reply with a quote shortly after we receive the completed form. When a final quote has been agreed upon, you will pay the $30 deposit by clicking on the link at the bottom of the quote. After the deposit is made, your order is complete! We will then write the order up.
When the Sheath is finished, you will be notified via email. The email notification will have a link to your listing on our website store. The listing will have a downloadable studio pic of your sheath. You will purchase your new rig and additional gear at that time.
Please plan to mail us your knife. This may not be necessary if we have your knife in our stock. We will let you know in the quote.
Also, if you have removed the coating on your knife or
modified your knife with custom scales/handles,
you will need to mail your knife to us.
Click on an image below for sheath examples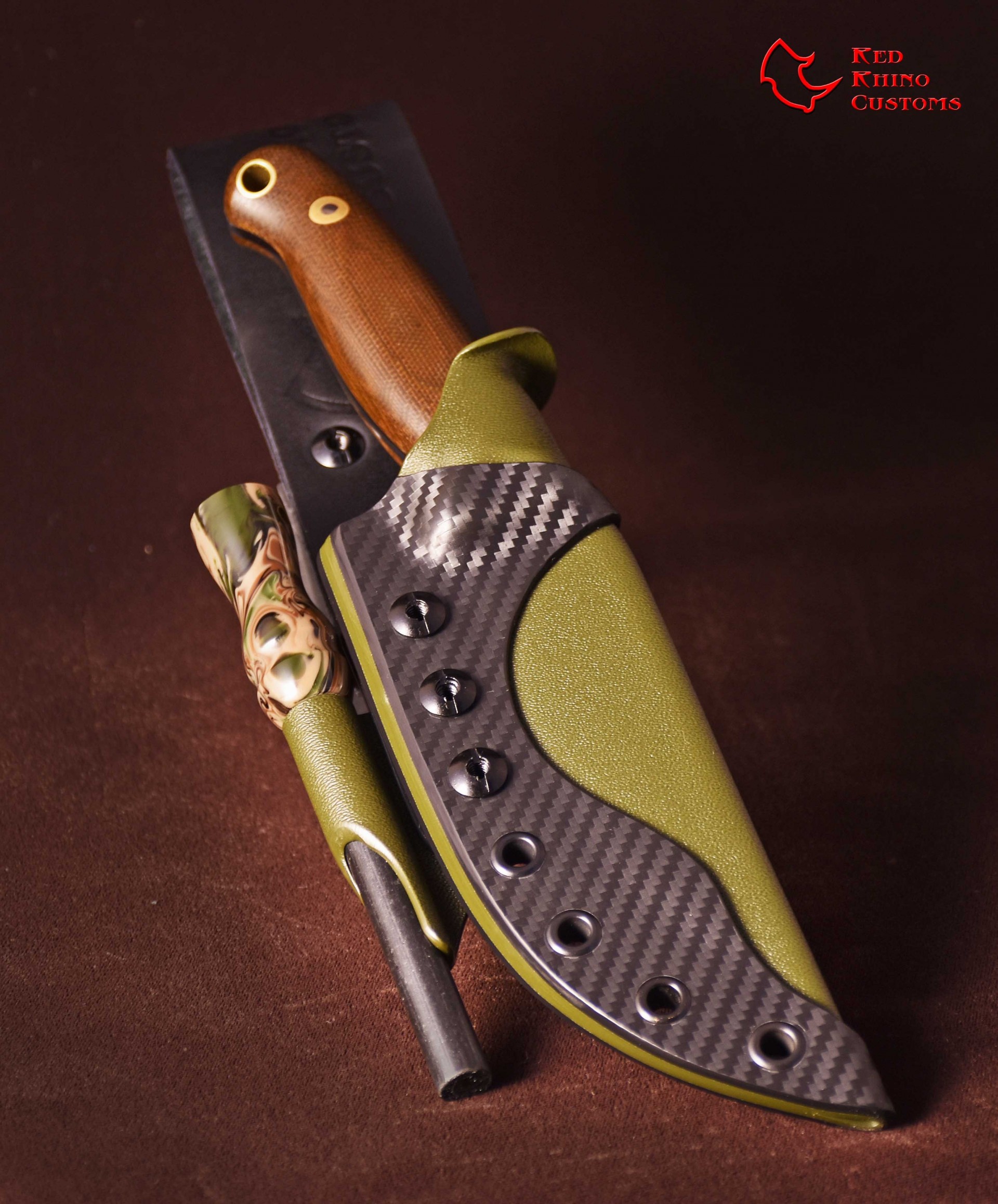 Make sure you check your spam or junk folder if you don't see the quote in your inbox. Thank you!